16 September 2020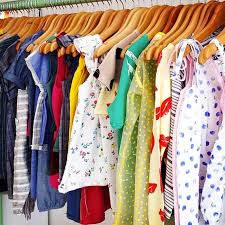 Supporting families and children who are in need of clothing and promote sustainability and recycling. We have a volunteer seamstress on the team who can upcycle most items! We promise clothes will be washed, folded, stain free and non-bobbly. I can't promise we will always have everything in stock, and if we don't we will put a call around social media to ask for donations.
Where possible we will be able to deliver bundles directly to families or arrange drop off to an office/school etc if working directly with a referrer/professional.
As of 1 October, you'll be able to submit a clothing request by email (please call/text for urgent cases). The service isn't means tested and doesn't need a referral – you just need to be in genuine need. If you're a Social Worker or school or other professional and want to refer a family then please get in touch.
We already have lots in the bank thanks to loads of kind donations but will always be collecting so please pass like us on Facebook and pass the word round! We can't accept uniform or baby clothes (up to 6 months) as don't want to duplicate the good work of other projects such as Early Essentials or The Stockport Uniform Project.
If you want to find out more then please feel free to call or email me. All communications treated in confidence.
Here's to 1 October!
Sarah
stockportcommunitycloset@gmail.com
07881 800153 – please call me for urgent referrals