8 January 2021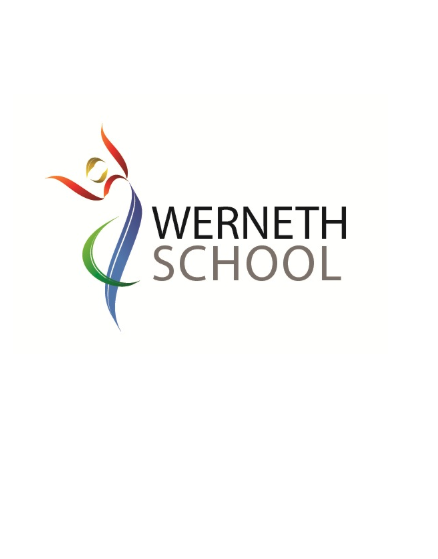 Key Parental Update on 8th January 2021
Thank you for your supportive emails over the last week: it's been really nice to hear that you are coping and you understand the challenges of setting all of this up whilst school remains on holiday.
This update should provide you with more detailed information.
FREE SCHOOL MEALS
We have now received some information from the government on this, and we are in the process of liaising with them about it.
> If your child receives Free School Meals, we are intending to send you vouchers, to provide them with a meal each lunchtime. We will update you when that is set up.
> If your child attends school through this period ( Critical Worker / Vulnerable group ), you obviously won't receive the voucher amount for the days they are in school. They will be fed in school.
CRITICAL WORKER / VULNERABLE GROUP
Critical Workers
> The Critical Worker programme starts on Tuesday 12th January. I have now responded to every parent who has requested a place.
Vulnerable
> If your child is classed as "potentially vulnerable" you will receive a telephone call from us before Tuesday offering you a place in school. This is voluntary, and your child can remain at home if you wish.
How will these groups work in school?
> This is a fairly large group of children - we are currently expecting somewhere between 70 and 100 children daily. School buses will be running on a reduced service. Masks must be worn and social distancing must be maintained in school.
> We can supervise children from 8.30am and they must be in school by 9am. They will be provided with a designated computer room, and this will be their room every day.
> Most of our teachers are providing remote learning, and so this facility will be staffed mostly by our support staff.
> Children will have a designated computer, and access the remote learning (following their normal school timetable throughout each day) using Google Classroom - this gives them the same offer as the children who are learning from home. This is different from our offer last summer.
> Children will be split in terms of lunch and break locations in school.
> Every child in school will receive a school packed lunch every day - this will be free of charge.
> Children must wear full school uniform.
> A team of staff will be in school daily, but with a range of different tasks. Students who cause any issues in school will be isolated or sent home. Repeated incidences of this will mean they lose their place in school.
> As soon as we can set it up, we will be conducting a weekly COVID test for these students in school. We will be sending you a consent form next week for this to be completed: if consent is not provided, it will mean your child will have to isolate for 10 days following any COVID positive case in school.
REMOTE LEARNING
Using Computers at home
Please bear with us as we set each aspect of this up ...
> We will be sending a more detailed update on Monday with regard to Remote Learning and what you can expect in detail.
> Children will be following the live learning using Google Classroom. Lessons will be taught via their normal class teacher on there, following the timetable.
> We start on Tuesday 12th and this is a RED week.
> The following lessons will not be taught in Years 7, 8 and 9 because they do not work via remote learning: PE, Art, Dance, Drama and Design Technology. These subjects will be set a weekly task each week, and pupils can access this task via Google Classroom at any time in the week. GCSE groups in these subjects will be taught.
> Parents should note that BBC2 is also running a daily programme of study for Secondary pupils this lockdown.
> At 9am every morning, form tutors will be available so that your child can check in with them via Google Meet. They will send invites.
> One morning per week, your child will receive a Google Meet invite for a virtual assembly delivered by year leaders.
> Students' engagement will be tracked in lessons, and parents informed if students are not logging into lessons.
> There are designated email addresses that can be used if you need help, and staff in school every day to support.
> We will be contacting parents next week whose child may be affected by limited data on the mobile devices impacting on their engagement with remote learning. We will be applying to the Government scheme to increase data on children's phones who may need it. More information to come on that when we have it.
> Year 11. Don't opt out of remote learning. We are awaiting what the government will ask us to do in calculating your GCSE grades. This may involve further assessments.
I don't have IT at home to take part in remote learning
> We will have a team in school daily to post out resources. You will have a designated email address as well to contact us with requests.
> We are trying to obtain additional laptops from the government.
EMAIL ADDRESSES TO SUPPORT PARENTS, effective from 12th January
For parents of children who are in school following the Critical Worker or Vulnerable programme and need information.
Where a child has problems with / has lost a password. We will reset and get back to you on the same day during the week
remotelearning@wernethschool.com
For any help other than passwords with remote learning. This will be monitored daily. This includes requests for printed work to be sent home.
For any queries or support not covered by the emails above, including free school meals and if pupils or parents need any support from school.
In addition, you should note that school is open daily and you can ring in via 0161 494 1222 if you need support. A reminder that parents should not enter school during the lockdown period.
Don't forget that further update on Monday. Have a good weekend.