12 January 2021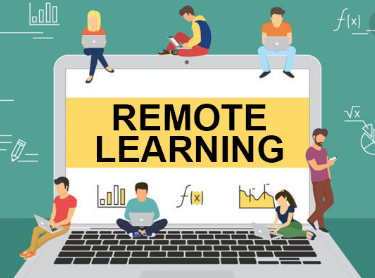 Hi All
Happy New Year.
I wanted to get in touch to confirm the remote learning details for this week and going forwards.
Students will be expected to log into google classroom in line with their usual school timetable.
Student timetables can be found on Edulink if needed. We are currently in Red Week. I will email the students in the morning to remind them of the timings for the day. For your information classes will run as follows...
Period 1 - 9.10am
Period 2 - 10.10am
Period 3 - 11.30am
Period 4 - 12.30pm
Period 5 - 2.10pm
Each lesson on google classroom will be hosted by a subject specialist and mainly by your child's class teacher. The exception to this will be Drama, Art, PE and Dance where work will be set but a teacher may not be available at all times.
Expectations for students in Google Classroom:
Log on to the Google Classroom at the start of the lesson as per their timetable

Complete the register (google form on the class stream)

Follow the teacher instructions for completion of work

Use polite language when interacting with their teacher and their peers

Complete the work to the best of their ability and ensure it is submitted on time
We will also be introducing some video conference style lessons (from next week). Your child will be directed to this from their Google Classroom. Students do not need a camera.
Teachers will have their cameras and microphones enabled.
Expectations for students in Google Meet lessons:
Join the lesson using the link posted on their Google Classroom

Ensure the camera is off throughout

Mute the microphone unless directed otherwise by the teacher

Participate in the lesson to the best of their ability

Meet behaviour expectations of polite conduct (any students disrupting the teaching and learning will be removed from the lesson)
Please note if only one student is present in a Google Meet lesson the class teacher will end the conference call and return to working through Google Classroom for safeguarding of both student and staff.

If your child is unable to attend any lessons during the allocated time, they will still be able to access the work in the Google Classroom. They should try to ensure they meet deadlines for submission or contact the class teacher if they are unable to do so.
Life Learning Materials will be provided for each year group and students are encouraged to return work through the Google Classroom or email to natalie.smith@wernethschool.com
For students who have been contact by us or have requested workpacks...
Students should work through the materials in line with the timetabled lessons as best they can. The packs are being printed and will be posted to you asap. Completed work should be returned to school using the stamped addressed envelope to allow this to be marked and feedback given. Top up work for some subjects will be sent after week two of lockdown. Once packs are issued I'll send further guidance on work to be returned by the end of next week.
Help on Remote learning can be found on our website here https://www.wernethschool.com/staff-students/remote-learning-info
If you have any questions at all please let us know.